Residential, Commercial, and Industrial Insulation Installation
Proper residential, commercial and industrial insulation installation is key in new construction since it is usually covered up with finishing materials, or is not easily accessible after the project is complete. The quality of installation of insulation can often be overlooked by the end user, since they don't see it in the end product. If it is not properly done the first time, the end user of the dwelling or structure may not benefit to the full extent from the job completed.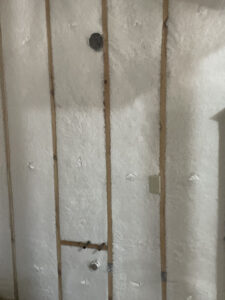 Advanced Pro Insulators at minimum will install to code compliance, but we like to offer our customers and general contractors' options and solutions that the end user will benefit from in energy savings and healthier environment with the envelope of the structure as a whole.
API specializes in residential blown in insulation. Blow-In-Blanket System (BIBS), utilizes loose-fill blown fiberglass in exterior wall cavities to achieve a Grade I installation in each cavity every time. We also specialize in blown fiberglass insulation or cellulose insulation in attics for new or existing construction.
Don't let what you can't see, cost you in the future. Invest in the envelope of your dwelling.
Basic Insulation Services for New Construction & Existing Homes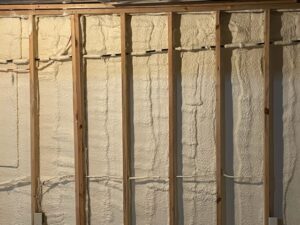 • Attic Ventilation
• Caulking
• Window and Door Sealing
• Vapor Barrier
• Fiberglass Batt Insulation Installation
• Blow-in Fiberglass Insulation Installation
• Blow-in Cellulose Insulation Installation
• Closed Cell Spray Foam
• Insulation Removal (Remodels)
• Air Sealing
• Foam Sheathing Insulation Installation
• Noise Transmission Insulation Installation
• Retro-fit for Existing Walls, Blow-in Dense Pack Insulation